An Evening At Lancashire County Cricket
Thankfully after a deluge of rain all day yesterday the weather brightened up which meant there was an evening at Lancashire County Cricket to be enjoyed.
Lancashire needed a win against Birmingham Bears to keep their slim chances of progressing to the next round alive.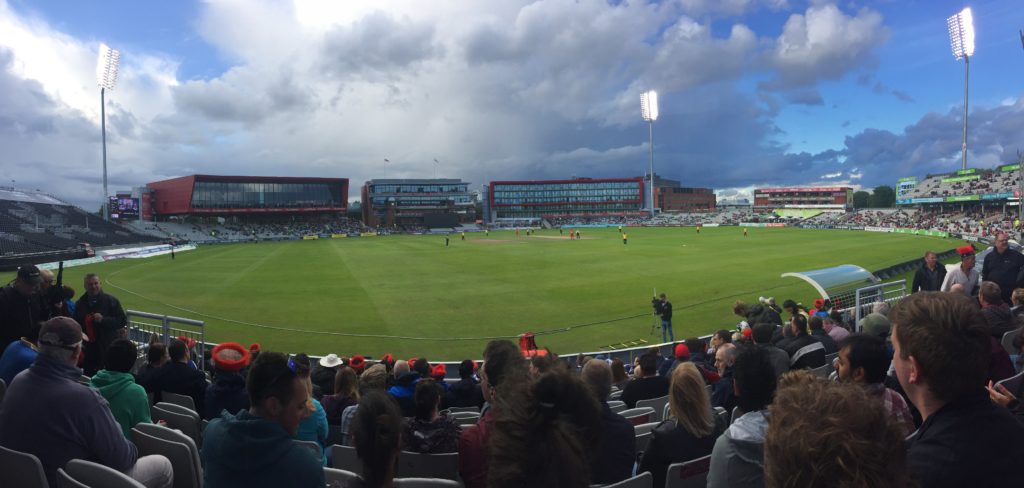 Sadly Birmingham Bears beat Lancashire by two wickets.  Subsequently this meant it was the end of T20 for another season.
Scorecard
Lancashire – 163 for 4 (20.0 overs)
Warwickshire – 169 for 8 (19.3 overs)
It really is a fantastic evening's entertainment. The atmosphere is great, the ticket prices very reasonable and the beer… Well that doesn't require comment!
As a result when the T20 season starts again in 2018 we highly reccommend a visit to Old Trafford Cricket Ground.
The official match report can be found on the LCCC website here:
If you're a cricket fan and you'd like to share your experiences with us get in touch.  We would love to hear from you.